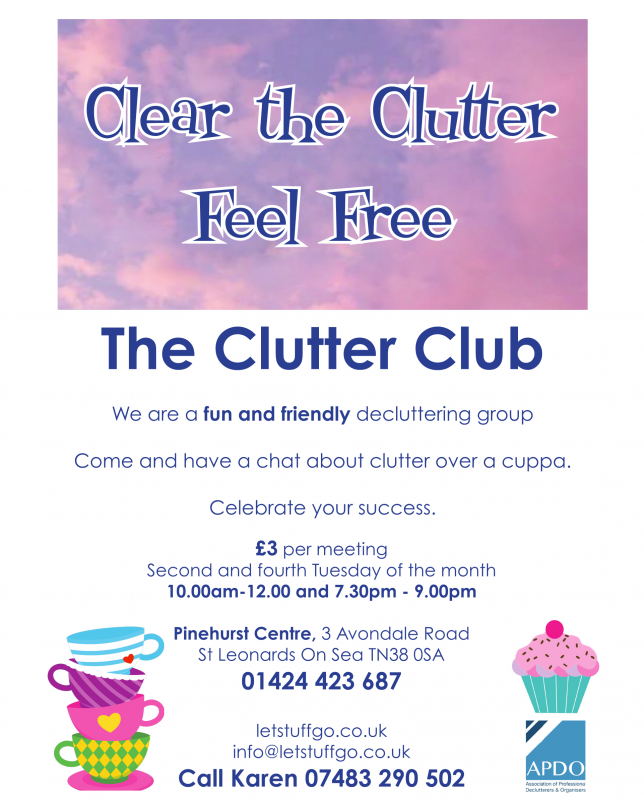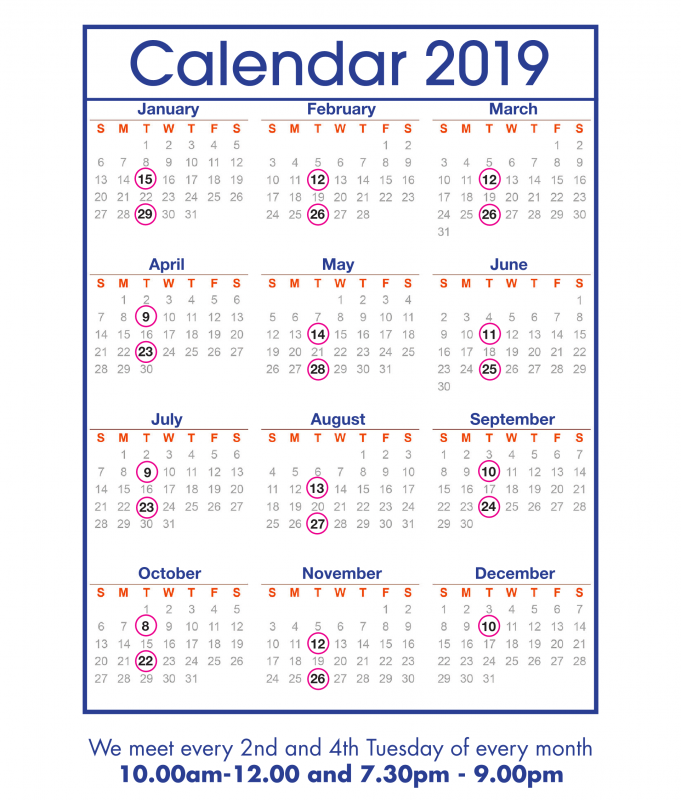 I just went along to Karen's Clutter Club programme Sept 11-Oct 23. 2018, to give her support as a Friend.
I had no idea of the impact of just being there was to have on me!
The programme was structured, which I found challenging..as I Am A Free Spirit…BUT…I found myself eagerly taking part even though I had BIG issues about De-Cluttering.
I like to call myself a Collector but the simple Truth is…I AM A HOARDER!!!
My home looked like a Charity shop with all the Clothes, DVD's, CD's, Books, Bric-a-Brac..and Furniture.
We had a deadline to meet, where we were going sell some of our items for Charity.
Panic set in..Panic Attacks, Hyperventilation etc….BUT I DID IT..Amazed myself at getting through THAT Ordeal, being able to Let Stuff Go, and Enjoyed making money for Charity.
After that I found it easier to think about De-Cluttering and found the stress levels greatly reduced. My home now has more space ( in some areas) I am still working on De-Cluttering it, bit by bit, one step at a time, Panic free.
This programme for me…was a HUGE SUCCESS.
Have done 3 weeks now at Karen's Clutter club preparing for a boot sale this weekend. Have been made to feel very welcome and listened to. Fabulous group of people to share this with. Looking forward to what we get up to next week as it's the last one of this block.
Here are the highlights of The Clutter Club's amazingly successful first project: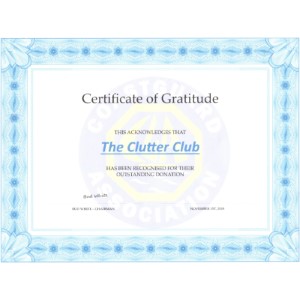 A Boot Sale at Kings Church in Hastings, where we raised money for the Coastguard Association